Our Collection
The Collection
Owner Ken Thwaits has been a Chevrolet Camaro fanatic since his early teens.

In 2013, he started searching for the perfect collector Camaro and ended up with 25 swoon-worthy models.

Since inception Chevrolet has produced five generations of Camaros. We have assembled an enviable collection with something for everyone – from investment level stunners, to fun, street-ready Camaros – representing all five generations.

We proudly display our collector Camaros in Franklin, TN for those who wish to see them up close and personal.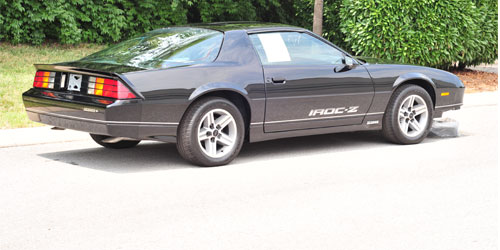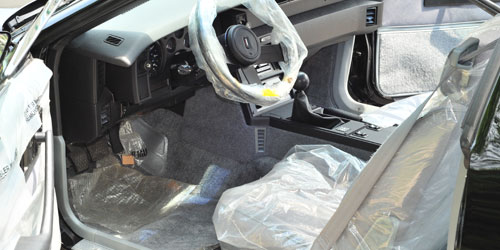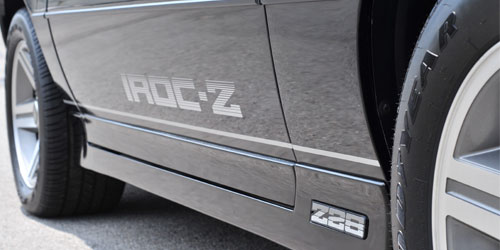 Title of Car:
1985 IROC
Nickname of Car:
IROC
Specifications:
1985 IROC Z28
Other Info:
This is our 1985 Camaro IROC Z28. What's great about this car is that it has only 9 miles on the odometer. It's brand new, it's a time capsal. It hasn't been restored and in fact it was never dealer prepped. It still has the Monroney label in the window, it still has the plastic covers on the seat that came from the factory. It even has the plastic around the steering wheel! It came this way because it was put in a shipping container and closed shut until it was found in 2012. We purchased the car and left it this way because it is a perfect example of what a 1985 IROC Z28 looked like before it was dealer prepped. It really is unusual, it really is rare, and it is a beautiful black car.