Our Collection
The Collection
Owner Ken Thwaits has been a Chevrolet Camaro fanatic since his early teens.

In 2013, he started searching for the perfect collector Camaro and ended up with 25 swoon-worthy models.

Since inception Chevrolet has produced five generations of Camaros. We have assembled an enviable collection with something for everyone – from investment level stunners, to fun, street-ready Camaros – representing all five generations.

We proudly display our collector Camaros in Franklin, TN for those who wish to see them up close and personal.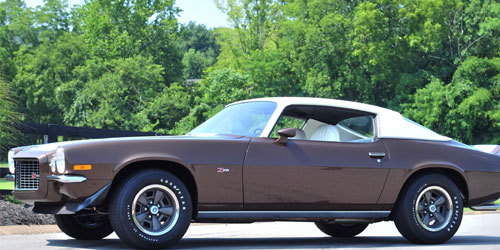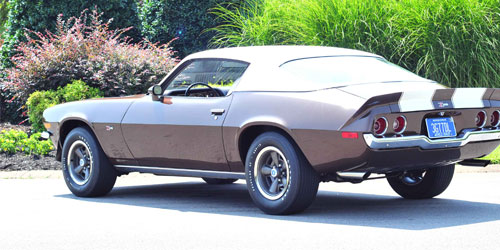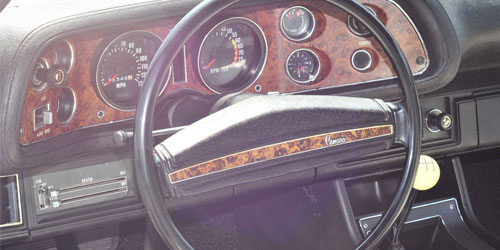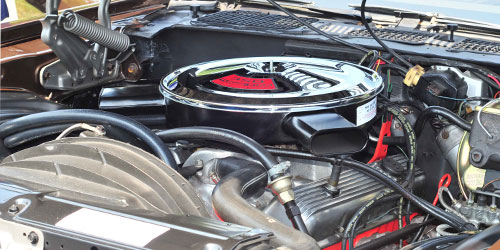 Title of Car:
1972 Camaro Z28
Nickname of Car:
Ugly Betty
Specifications:
1972 Camaro Z28
Other Info:
Our 1972 Camaro Z28 is also a split bumper. We call this 'Ugly Betty' because some say she is so ugly, she is beautiful. It's a perfect restoration from ground up, it has a numbers matching engine, Muncie M21 transmission, and rear end that came with the car. So it is an original car and it has been restored to look perfect, just like it came from the factory. It's got a root beer brown in color, metalic, just like it did from the factory. Big fat white strips on it, white vinyl top, as well as white vinyl interior. So it really is unusual looking and really is cool to drive.